How was our Date with Death at Panchal Deva Mountains
They hire two senior guides for their exit trek from one of the remotest points.
All of it started with one experienced trekker, two trekkers and businessmen. One energetic wanderer and one amateur trekker all from Himachal Pradesh.
It was the beginning of our Date with Death.
The two senior guides are Shri Durga Ram and Shri Maan Singh Gurung! First day of trekking starts with some easy to moderate walk through dense forest.
With all black shades, Ravi River runs madly beside the trail. We did not knew this was the beginning of our Date with Death at Panchal Deva Range.
The trail has constant and clearly visible huge footprints of chubby and furry wild friend. It reminded to us that we are venturing in the home of the Brown and the Black Bear!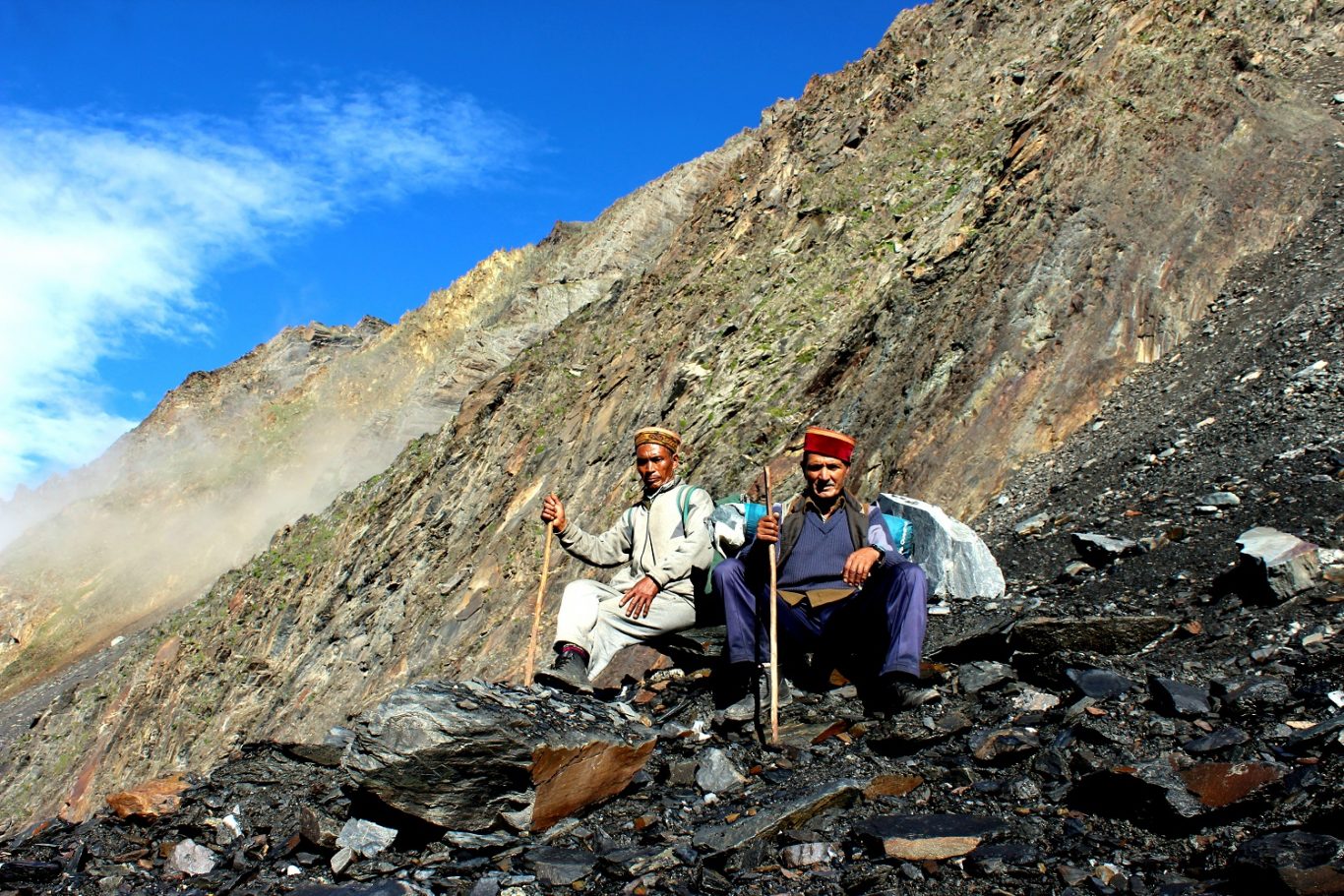 The first days walk turned out easy and long. But it was refreshing with beautiful fragrance of the herbs all along the trail. We climbed steep hill sides. Walked down with beautiful views that were/are beyond description.
For some it was their first trekking and camping of the several days. By noon we stopped for the packed lunch break and some rest. Read more here Beautfiul Panchal Deva Range
Triund Hill the GetAway Triund Hill on a 9km moderate trek from McLeod ganj serves as the getaway. On the first day of trek you can reach Triund and spend some time enjoying the beautiful horizon and Kangra Valley. As the evening falls in you can witness a lovely sun set and golden Dhauladhar. You…Read…