How Jalsu Trek is to be Destroyed? To know more read to the end in the video.
A must do easy to moderate trek by any adventure enthusiast and nature lover before the system converts it in to hell in the name of development, easy access, saving time, comfort and what ever kind of Excuse we Humans can come up with
Jalsu Jot
"If you are new in Trekking, Hiking then you need some guide on this trail and if you have done good amount of low altitude hiking and trekking then too you need two or more friends for this trek and if you are well experienced in Trekking the trails and Camping or know and prepared for the risk involved there in then can do this trek on your own 'Solo'."
Though this trek is comfortable and easy to start from Chamba, Holi, NayaGran and Lakke Wali Mata via Yada Gothe to Jalsu Gothe and finally Jalsu Pass but for "beginners" and those who want to do this trek Solo with some taste of Adventure and as a test of stamina then it is best to start from Dharamsala, Palampur, Paprola, Uttrala side!
For this Trail you need to reach Sukuru (Sukrudu) near Utrala Reservoir of Binwa Power Project of Himachal Pradesh State Electricity Board. To reach Utrala Colony you need to board bus from Paprola. (the last bus of HRTC from Paprola leaves at 03:00 pm.
Once you reach Uttrala Colony you have the option of staying in Rest House of Electricity Board or walk up to the Shop cum Hut in Sukuru near Utrala Reservoir. The trail for Thapa tea shop in Sukuru goes from right back side of Binwa Power Project of Himachal Pradesh State Electricity Board.
This trail further goes from the back side of homes and the side of a temple and a small bridge over the drainage for excess water discharge from the Reservoir. (Don't even think of going down the drainage as there is no warning system for sudden water discharge).
I first read about this Pass in the blogs of Rijul Shergill, the Dhauladhar Trekker.
Did all of my homework about this trail by visiting Sukurdu and Uttrala in July 2015 and fixed up August 2015 for the trek. But the plan never materialized as the friend with whom I had considered this trail was busy and the Monsoon was on it's peak.
But then enough is enough (since there is not much imagery input about the trail). On the noon of September 11th Friday 2015 from Dharamsala kicked up and boarded HRTC for Paprola and Utarala via Kandral.
Arrived the tea shop cum hut of Mr Thapa (Raju) at Sukuru near Utrala Reservoir (of Binwa Power Project over Binwa Rivulet) and decided to spend the night over there. As the Sun went down in the western horizon, the hut was crowded by retreating Gujjars with their Livestock from Jalsu Pass.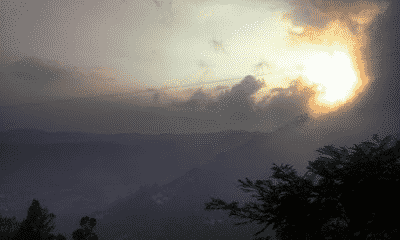 By dinner time the dim environment of the shop cum hut was converted to Lively one with melodious folk songs accompanied by whiskey and meat. They inquired me for why I wanted to go to the Pass, as there is nothing interesting (for them), some looked with suspicion and took me as "The Pusher". I did my best to convince them that I know nothing about such stuff and can't identify Herbs or Grass sort of, but it was of no use and it was then I didn't cared whatever they thought of me.
For more read here with images Jalsu Trek