Introduction:
Nestled in the Kangra district of Himachal Pradesh, India, Bir Billing is a gem that every avid traveler should explore. This picturesque destination offers a blend of natural beauty, adventure, and tranquility, making it a perfect getaway for nature enthusiasts and thrill-seekers alike. In this comprehensive guide, we'll delve into the wonders of Bir Billing, providing you with all the information you need for an unforgettable experience.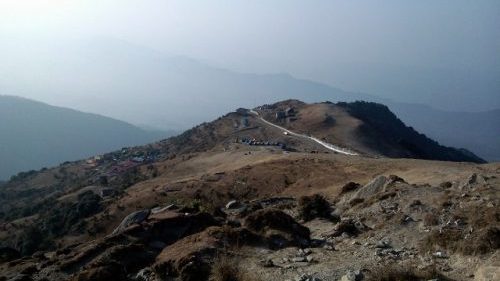 Introduction to Bir Billing:Located at an altitude of approximately 2,000 meters, Bir Billing is renowned for being the paragliding capital of India. It comprises two small villages – Bir and Billing – that are about 14 kilometers apart. While Bir is famous for its Tibetan monasteries, Billing offers the perfect launch site for paragliding adventures.
How to Reach Bir Billing:

By Air: The nearest airport is Gaggal Airport in Kangra, which is approximately 68 kilometers away from Bir. From there, you can hire a taxi or take a bus to reach Bir.
By Train: The closest railway station is Ahju, around 3 kilometers away from Bir. Alternatively, the Pathankot railway station is well-connected and is about 145 kilometers away.
By Road: Bir Billing is well-connected by road. You can either drive or take a bus from nearby cities like Delhi, Chandigarh, or Dharamshala.

Accommodation Options:

Bir Billing offers a range of accommodation options to suit every budget. From cozy guesthouses to luxury resorts, you'll find a variety of choices to make your stay comfortable.
Things to Do in Bir Billing:

a. Paragliding: The main attraction of Bir Billing, this destination offers one of the best paragliding experiences in the world. The clear skies and breathtaking views make it a must-try for adventure enthusiasts.
b. Trekking and Hiking: The region is blessed with numerous trekking trails that lead to stunning viewpoints and hidden villages. The most popular treks include the Baijnath trek, Gunehar waterfall trek, and the Thatharana trek.
c. Visit Tibetan Monasteries: Bir is home to several Tibetan monasteries, including the Sherab Ling Monastery and Chokling Monastery. These serene places offer insight into Tibetan culture and spirituality.
d. Explore Palampur: Located nearby, Palampur is known for its lush tea gardens, colonial architecture, and scenic landscapes. A day trip to Palampur is highly recommended.

Best Time to Visit:

The ideal time to visit Bir Billing is during the months of March to May and September to November when the weather is pleasant, and skies are clear.

Local Cuisine:

Don't miss out on trying the local Himachali cuisine, which includes dishes like Siddu, Babru, Chana Madra, and Dham. Also, savor the Tibetan delicacies available in the area.

Safety and Precautions:

While Bir Billing is generally considered safe, it's essential to follow basic safety guidelines for activities like paragliding and trekking. Always go with certified operators and guides.
Conclusion:
Bir Billing in Kangra, Himachal Pradesh, offers a perfect blend of adventure, spirituality, and natural beauty. Whether you're an adrenaline junkie or seeking a peaceful retreat, this destination has something for everyone. With the information provided in this guide, you're now well-equipped to embark on an unforgettable journey to Bir Billing. So, pack your bags and get ready to experience the magic of this Himalayan wonderland!