Triund the Jewel of Dharamsala, the smart city. Dharamsala a small town of Kangra district in Himachal Pradesh. This town was well famous for having been surrounded by Cedar or Deodars trees.
We still have Deodars, but their number is declining in main Dharamshala and near by tourist attractions. Mcleodganj,Naddi and Bhagsu Nag are famous points of attraction in Dharamshala local.
Earlier, the area between Mcleodganj and BhagsuNag was thickly covered by Devdar trees. But now, most have been replaced by multi-storey hotels.
Dharamsala is lucky to have the cricket stadium of, Himachal Pradesh Cricket Association. HPCA stadium, located close to Dharamsala Govt Degree College. It has the sitting capacity of 23000, with beautiful views of Dhauladhar Mountains.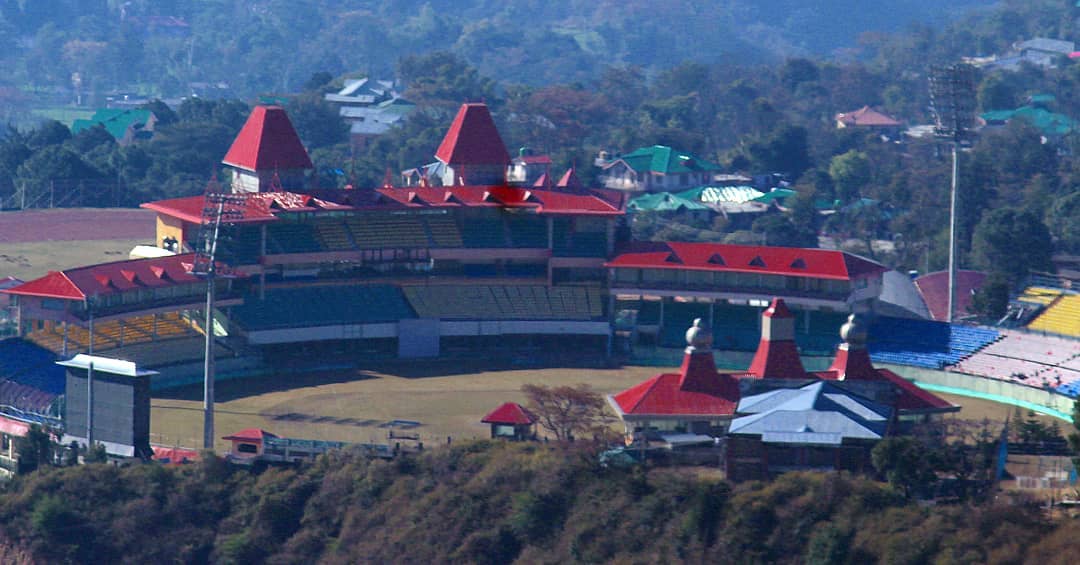 Tourists visiting this Smart city, also go for trek to Triund. Triund is the jewel of Dharamshala. But only few know the real name of Triund. Every one just, call it by adulterated name, Triund.
Trimund or Triund, used to be the grazing ground for the migrating flock of the sheep and goats of local shepherds.
From the month of May end, the gaddi shepherds used to graze their flock of sheep and goat in and around Triund. With coming of June end and July, they used to cross over Indrahar Pass. After crossing Indrahar pass, they move in to the deep green valleys of Chamba and Lahaul.
But with the increase of tourist activities and trash, the shepherds now have stopped staying in Triund and just move on to Laka. Now the shepherds even skip their stay in the area of SnowLine café.
Few people even spell Triumd as Tryund or Triond.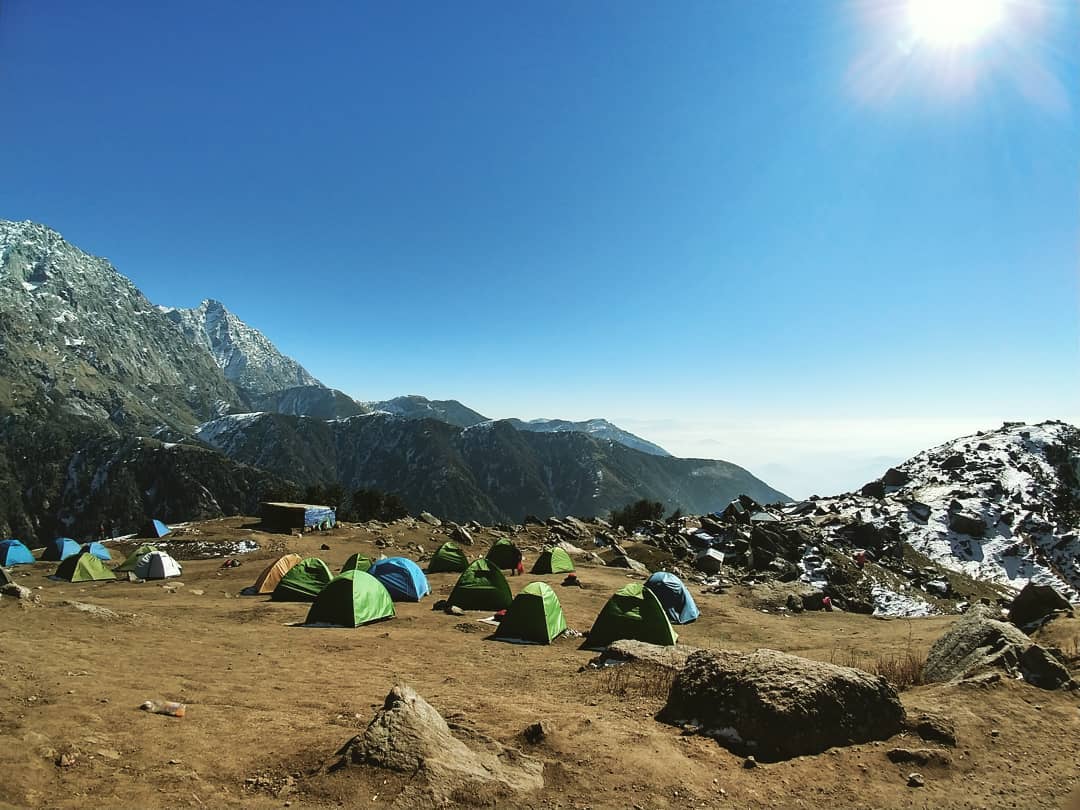 Triumd or Triund. Triund, word alliterated from Triumd. Which now is famous as Triund only. Trimund generally means, a point where three trail heads connect. So basically, Trimund or Triund has one trail coming from BhagsuNag Waterfall, one trail coming from Dharamkot and one coming from Snowline Café, Laka.
This is also evident from the views on map.
Beside Trimund, Dharamshala has, Guna Mata temple, Kareri Lake, Thatarna as close by trekking destinations.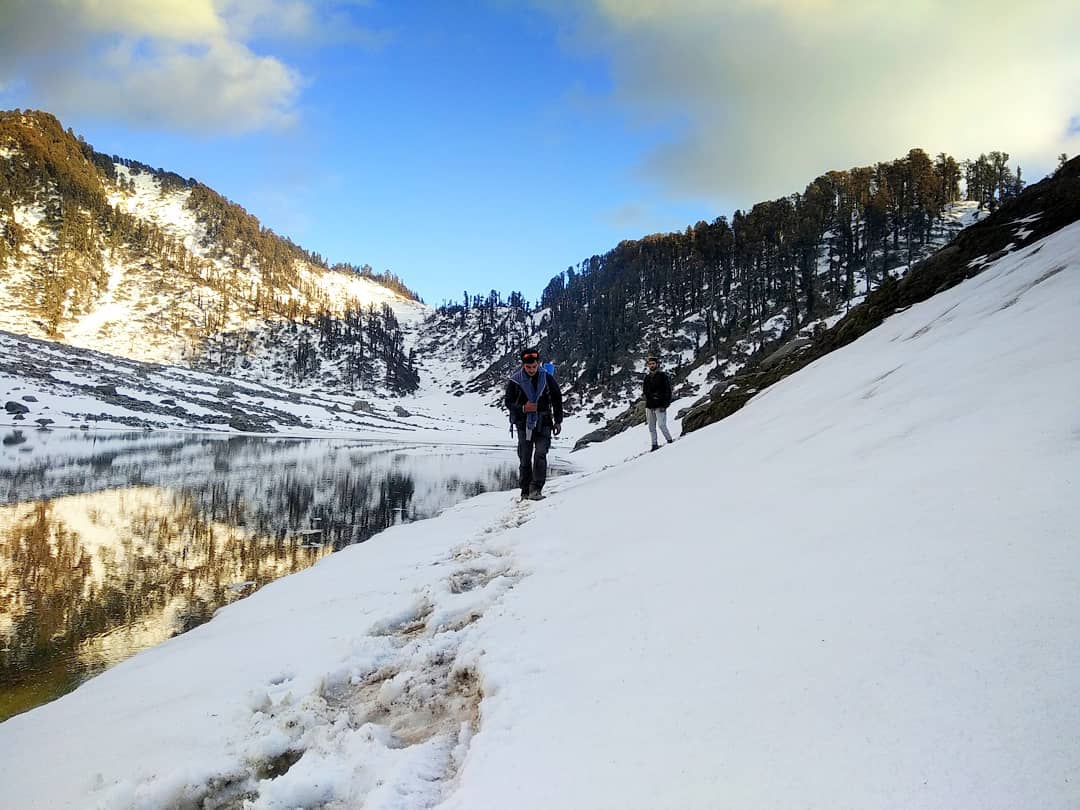 With the increase of tourist activities and camping, we now have increased amount of trash on all such pristine locations. Even the local tour operators care less for the cleanliness of such points.
If you are planning to visit Dharamshala, then you have various activities to join in. You can volunteer with DAR, Dhauladar Cleaners, Waste Warriors (Mountain Cleaners). You can even join Dharamshala Local for engaging in outdoor activities, trekking and camping
Along with trekking and hiking, you can also go for All Terrain Vehicle rides and Para gliding tandem flights at IndruNag hill station.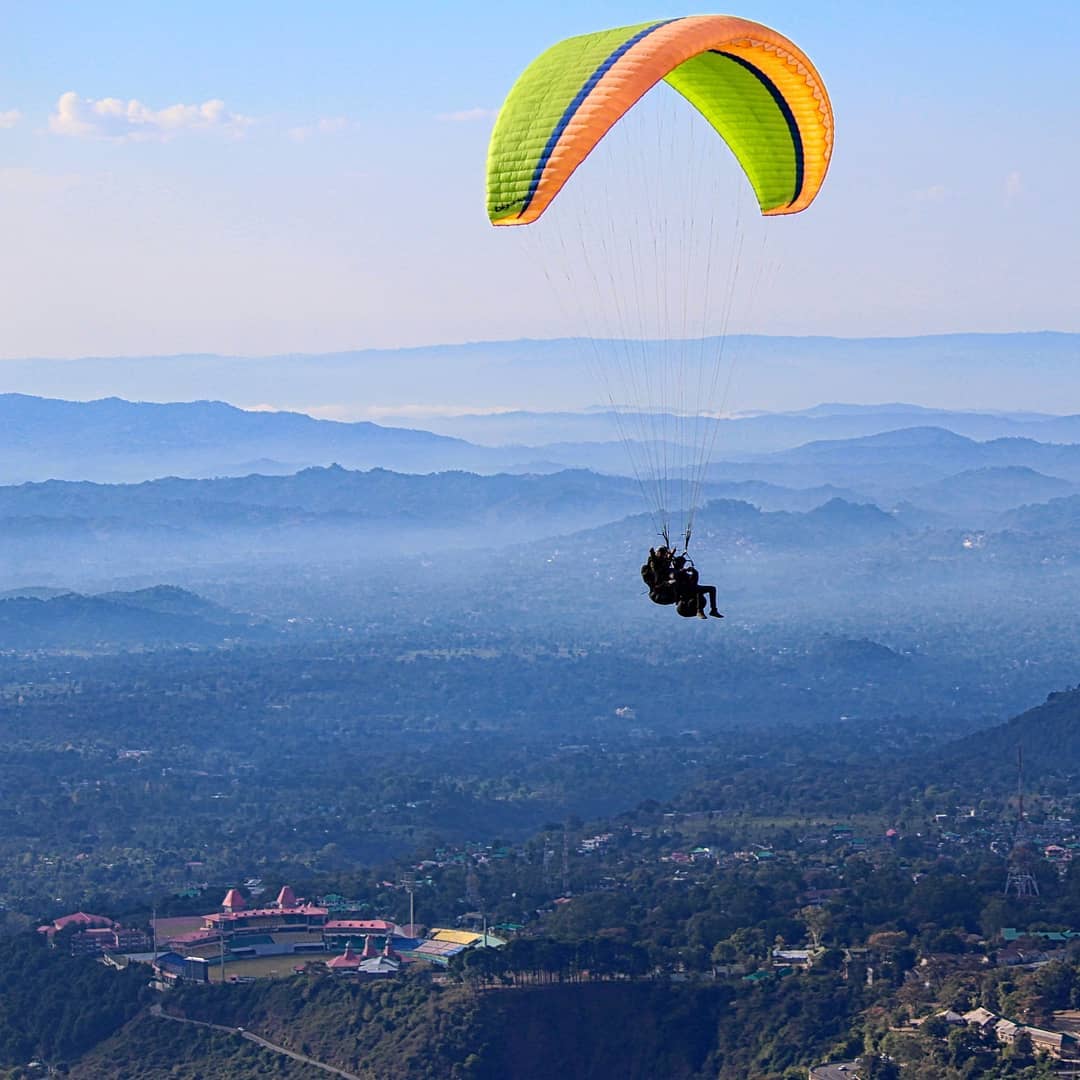 You can also go for Triund trek from Indrunag, Banghotu. Banghotu another meadow with good pastureland, which now is used for camping.