Triund and temple of Shri Kunal Pathri Devi
The temple of Shree Kunal Pathri is located at the highest point of Triund Hill.
You can start trekking for the temple by two trails:-
Taking a stiff and risky trail from the side of the cave located behind one of the rest house owned by shopkeeper which is located above concrete water storage tank. Here while the risky word may sound tempting to take risk but it will be of no worth if you take this trail, because you'll get to go through thick woods and you'll miss the beauty of the trail on the other side.
There is another regular and trail which is bit of moderate but long one for Shri Kunal Pathri Devi Mandir, it is after reaching Snow Line cafe then take up side trail to the left of Snow Line cafe follow the trail for about 45 minutes and you will be surprised to see meadow on the trail up in the hill. After a careful walk you'll reach the temple of Shree Kunal Pathri, from there you will have the complete 180 degree view of Triund and Kangra valley beside Dharamsala and also you will feel Dhauladhar Mountain very close to self without trekking to Dhauladhar heights.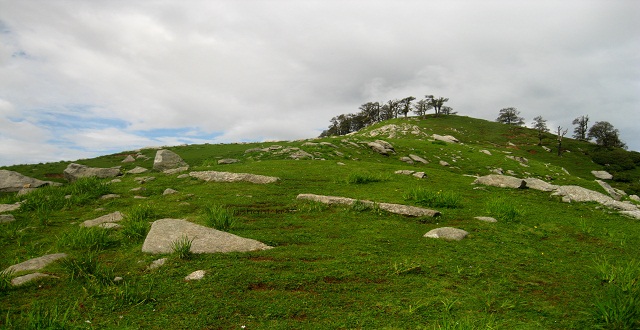 [hurrytimer id="6034″]