Volunteering with Dhauladhar Cleaners
It all started from a friend's hotel room in Manali. Earlier, we had known each other only on Social media, except few. New circle was added in and it was good to be a part of the one.
Many moons later, there was a word about floating a new local nongovernmental organisation. This NGO is supposed to initiate weekly clean up drives in Indru Nag in Himachal Pradesh.
Indru Nag, the only take-off site for Paragliders in Dharamsala, which oversees whole of the valley below. Sandwiched between Triund Hill and rest of Dharamshala, Indru Nag is well connected with road and trail. From here one can also hike up to Triund and Kharota Banghotu (another pastureland on the way of ruins to the development).
So, "anyone" can just drive up to here and enjoy the views and also pay visit to the temple of Indru Nag / Indrani Devi and Jhaad Wali Mata.
This very easy access is a boon for the local shopkeepers and the pilots of the Paragliders. Over all it is good for the local economy and tourism.
But at the same time it is a problem for Nature! Just because most of the incoming tourists behave like ###t over smart people and throw their garbage on spot.
This adds up to the garbage which the local residents already throw in the open spaces (but with the time it is improving, thanks to Dhauladhar Cleaners).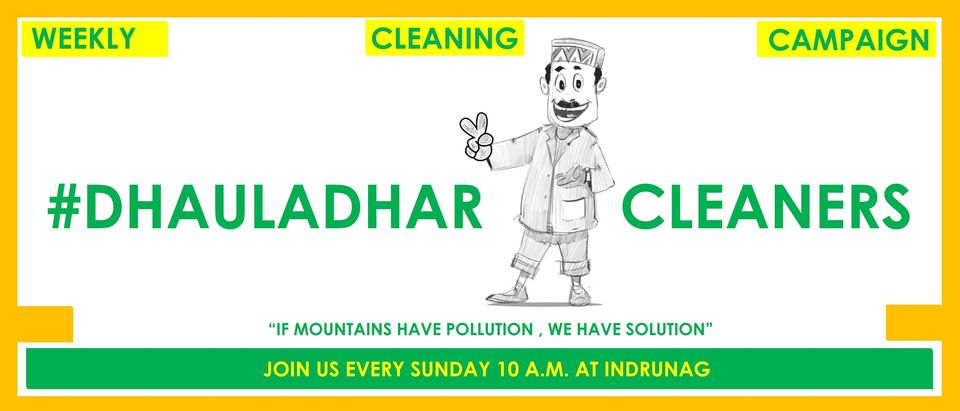 Beside others, me was also invited to one of the meetings of this NGO, which was held in the library of East Home Stay at Indru Nag, Himachal.
Again new faces were introduced, some of them are very professional. Some were there only for one meet.
July 2019 was the start up month for Dhauladhar Cleaners group. Every one joined in for volunteering with Dhauladhar Cleaners. The first event of clean up at Indru Nag, certainly was a good start.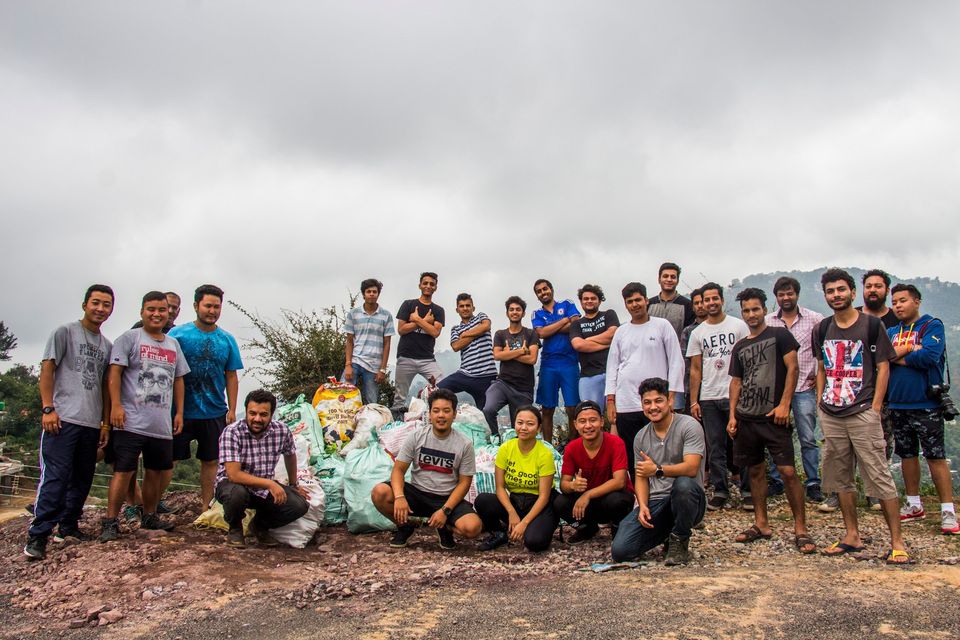 For me it was another chance of volunteering on field. Come August the Dhauladhar Cleaners continued nicely. By mid-September and October, some walked out their own ways.
Well that's what volunteering is all about, some walk out and some remain. But that did not break the spirit of Dhauladhar Cleaners.
Though number of hands volunteering do matter. But if the situation arises, the group or even a single individual must never give up. So did Dhauladhar Cleaners, they kept strong and continued on.
But for me it was really surprising to see, the people leaving out. Specially, ones who had vowed to continue volunteering with Dhaualdhar Cleaners.
Anyhow it is all about volunteering, you volunteer here or any where doesn't matter much about. All one had to do is in good faith.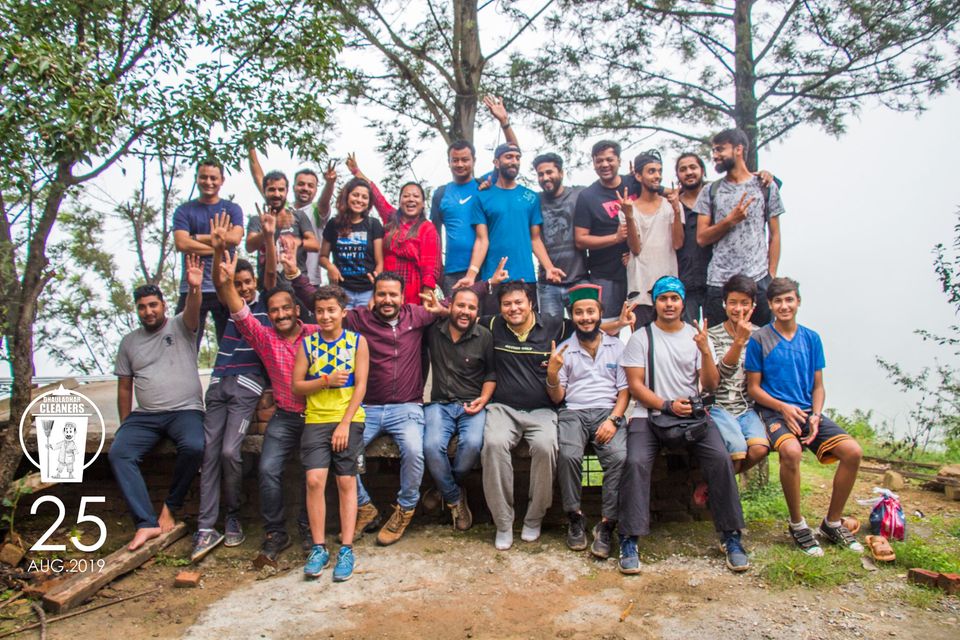 Now, since like many others, myself have the taste for the mountains. So going on treks was not holding me from continuing with DC. But then there is a friend, who gets off only on Sundays. So going on treks with him was sure to come in the way of volunteering on Sunday.
I never play mind games! Dislike this habit. Me can smell it straight away. Even if someone is very professional in playing mind games and politics. Eyes and words speak a lot.
Something out of the track. me was in Delhi visiting my class mate. Since he was still on work, so I decided to wait for his day off and stayed in Delhi ISBT till afternoon.
There some guys (scammers) approached me and promised me to make my shoes much stronger with cardboard pins!! Cardboard Pins!! I had smelled that coming. But still I paid them some money for punching few pins on my shoe sole.
They had not outsmarted me. But I was just surprised to see, how well they were playing. Despite that, their play was unprofessional sort of. So, paid them anyway just for their time and effort on the acts.
Most importantly, teaching me a worthy lesson on human behavoir (Guru Dakshina). But that doesn't mean me would pay anyone like this in future too.
Now back in Dhauladhar Cleaners. The friend of mine asked me to join him in for a trek on Sunday!!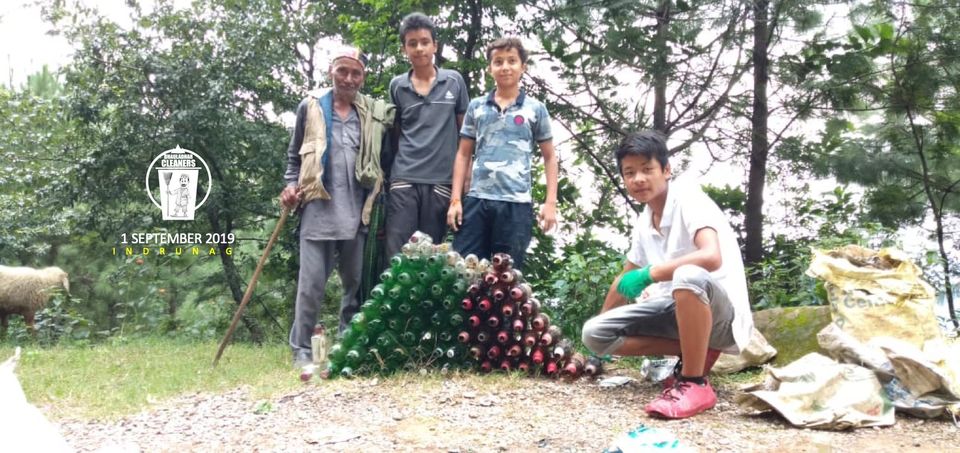 Since you cannot refuse that often, so I'd to join her. But what rolled in on that trek was more surprising for me. Another lesson, which I learned about humans.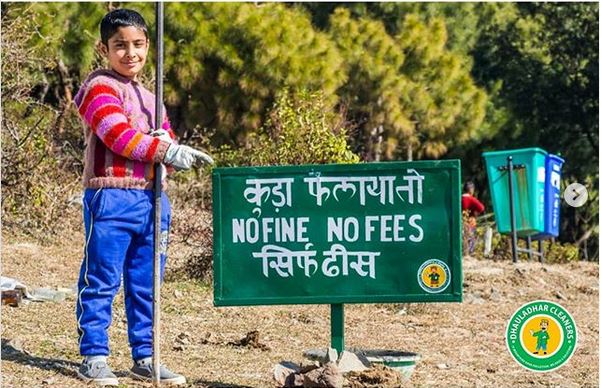 You don't have to join some institute or college of repute and get a PhD certificate or be a Scholar to learn something.
All along the trail, he would say things about Dhauladhar Cleaners group and the volunteers in it.
Myself kept on listening and weighed those words and talks carefully and tossed off, just like that. Those talks again proved me, why I should not trust modern humans that easily.
Been observing all this &&t since, me was of 2 feet.
She had said so many things and in such a way, which would have persuaded any-other fellow.
Those talks would had made one to believe him. Which further would have made one to exit from Volunteering with Dhauladhar Cleaners. To the extent volunteering anywhere altogether for good.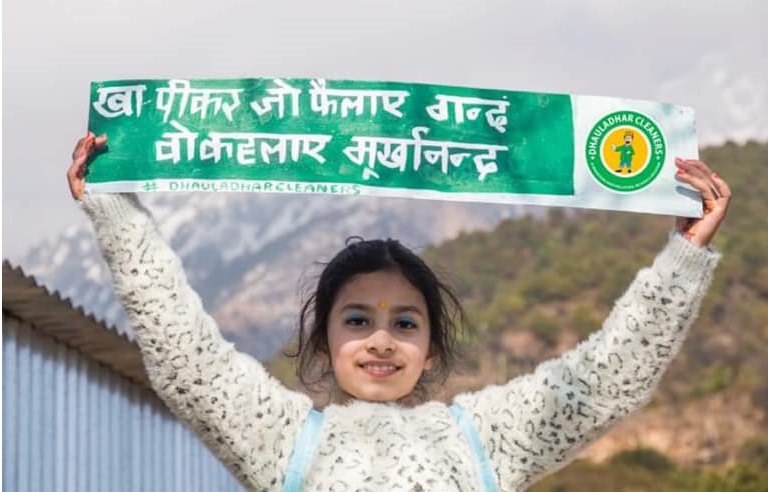 We completed our trek and by that time, me had tossed off every word he had tried to embed in to me.
But you know, the memory card of the humans? Well not only the humans but of any other living beings. It make a permanent snapshot. It takes some time for the snapshot to fade out or get buried down in the dumpyard!
But those talks had no effect on me and myself successfully continued to volunteer every week. For me it was/is day out with some action for the cause.
After all it is just a SUNDAY. At least that anyone one can spare for such a cause and no one is never that much busy.
We can volunteer anywhere, in any platform, be it on ground with the group or online. Just have to do it in an honest way.
With Dhauladhar Cleaners, myself was able to meet new faces every time. Afte long ages had tasty lunch times in Pattal (traditional leaf plate, which are my favorite and would prefer to any top rated 5-star hotel lunch).
Be the part of another initiative, the Global Climate Strike.
Global Climate Strike, the phases of which Dhauladhar Cleaners was successfully able to conduct as long as the time permitted.
No doubt Julian is the main figure for bringing Global Climate Strike in Dharamsala.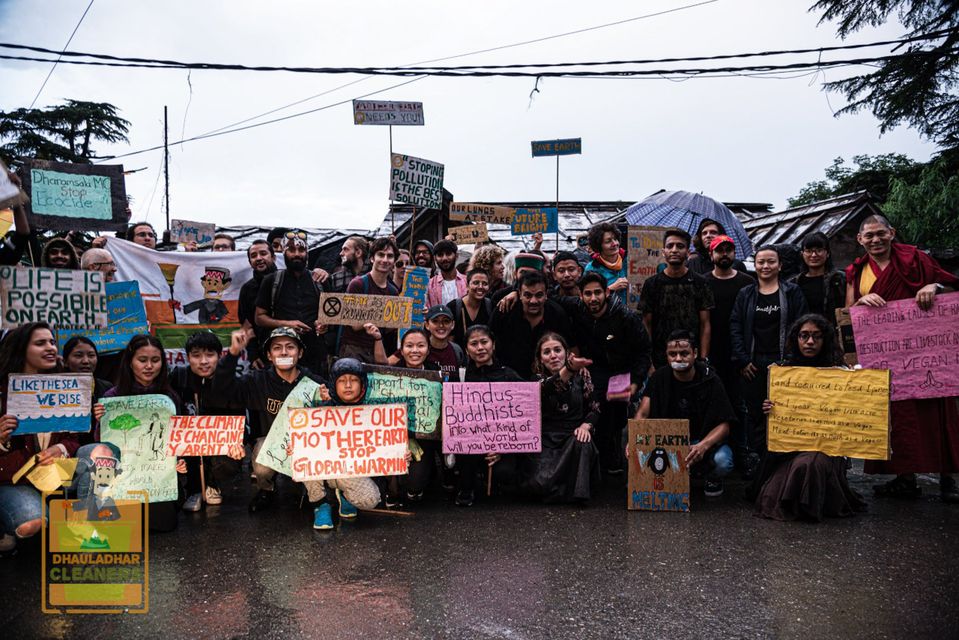 But right now the current situation is calling for the extreme precautions and which is holding most of us to join in regularly.
But only if and but,would,cloud or should. But if me were living in Dharamshala the smart city. Then there was no way, would have skipped any Sunday from volunteering, (sounds egoistisc).
Correct – Certainly would have been regular, exception of uncontrollable situations.
Over all myself just loving volunteering with Dhauladhar Cleaners be it on field or online.
Beside this, the complete clean-up of the pilgrimage trail leading to ManiMahesh and of Dal with Dhauladhar Cleaners is still in my list.
[hurrytimer id="6017″]